December 6, 2021
CUBA REVIEW: Biden Hits Cuba "Pause Button" When Leadership Most Needed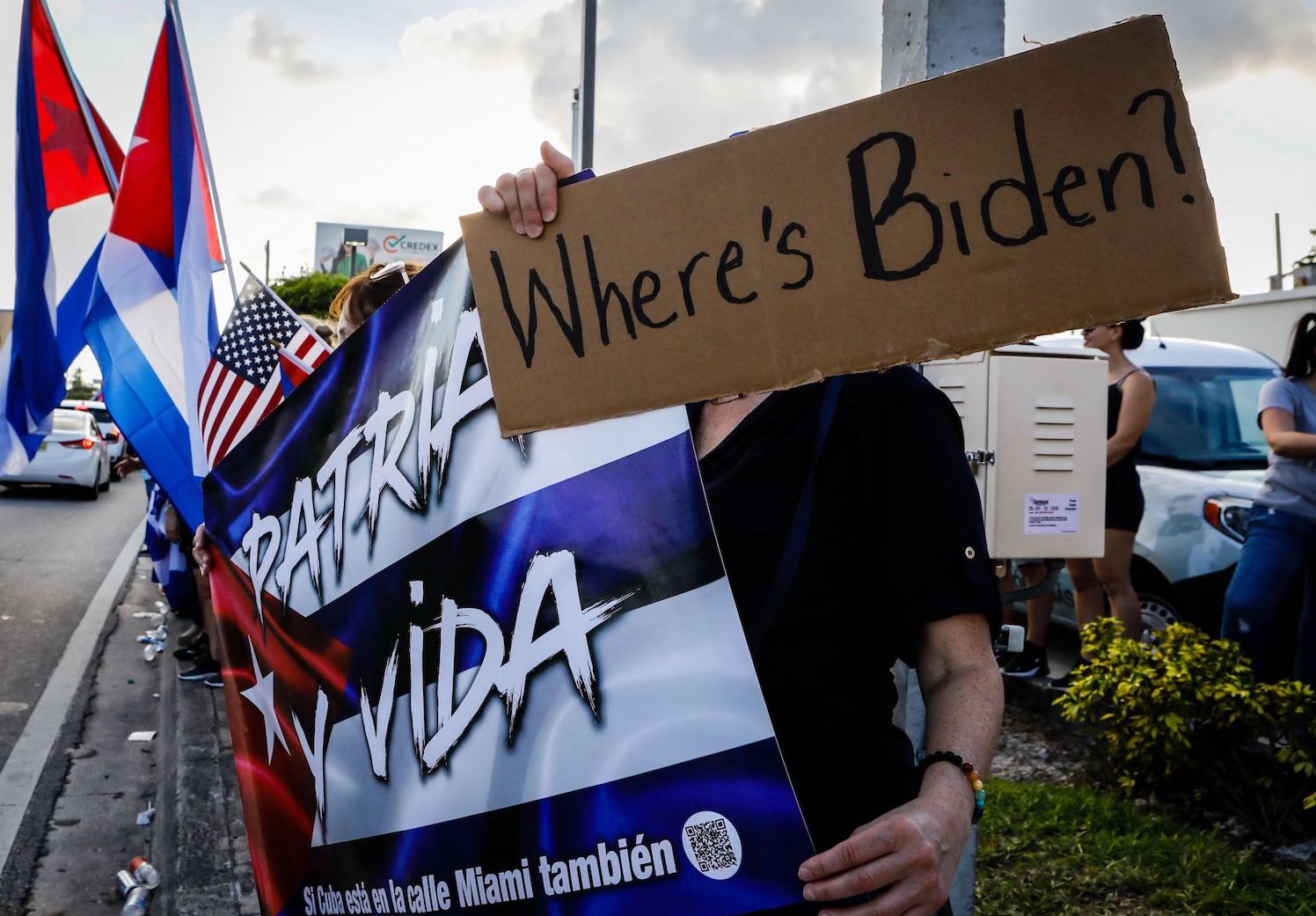 In September of last year, then-presidential candidate Joseph Biden told a Miami reporter that he believed President Trump's Cuba policies "inflicted harm on Cubans and their families" and had "done nothing to advance democracy and human rights." But "on the contrary" he added, "the crackdown on Cubans by the regime has gotten worse under Trump, not better."
More than a year after winning the presidency, Biden has yet to reverse any of his predecessor's most damaging policies toward Cuba, or even articulate a new policy approach for his own administration––all as the island is rattled by political upheaval, a cresting migratory exodus, and an ongoing humanitarian crisis. Not surprisingly, as candidate Biden could have predicted, the Cuban government's crackdowns on civil society worsened.
Now, just three weeks after state security officials suppressed what would have been Cuba's second nationwide anti-government protest in five months, the Biden administration declared it had "hit the pause button" on Cuba. Most bizarrely, a senior NSC official cited the regime's previous crackdown on Cuban protesters in July as the reason for leaving Trump-era policies intact for the time being. The same reason once offered by Biden for action on Cuba policy is now being used by his administration to rationalize inaction.
It is the clearest sign to date that Biden's approach toward Cuba is not being driven by the national interest, concern for the wellbeing of the Cuban people, or even the President's own policy preferences, but by the domestic, political calculations of his White House.
It is a bitter pill to swallow for everyone–especially Cubans on the island–who expected the Biden administration to show leadership on Cuba, or at the very least deliver on the President's campaign promises to ease travel, remittance and consular service restrictions that have long burdened innocent Cuban families.
But that is where we are as we approach the end of President Biden's first year in office. We cover this bewildering state of affairs and much more on our latest newsletter.
(Photo credit: Eva Marie Uzcategui / AFP / Getty)
VIEW FULL NEWSLETTER