March 15, 2023
CUBA REVIEW: Cuba Turns to Russia as US & Vatican Push for Release of 11J Protesters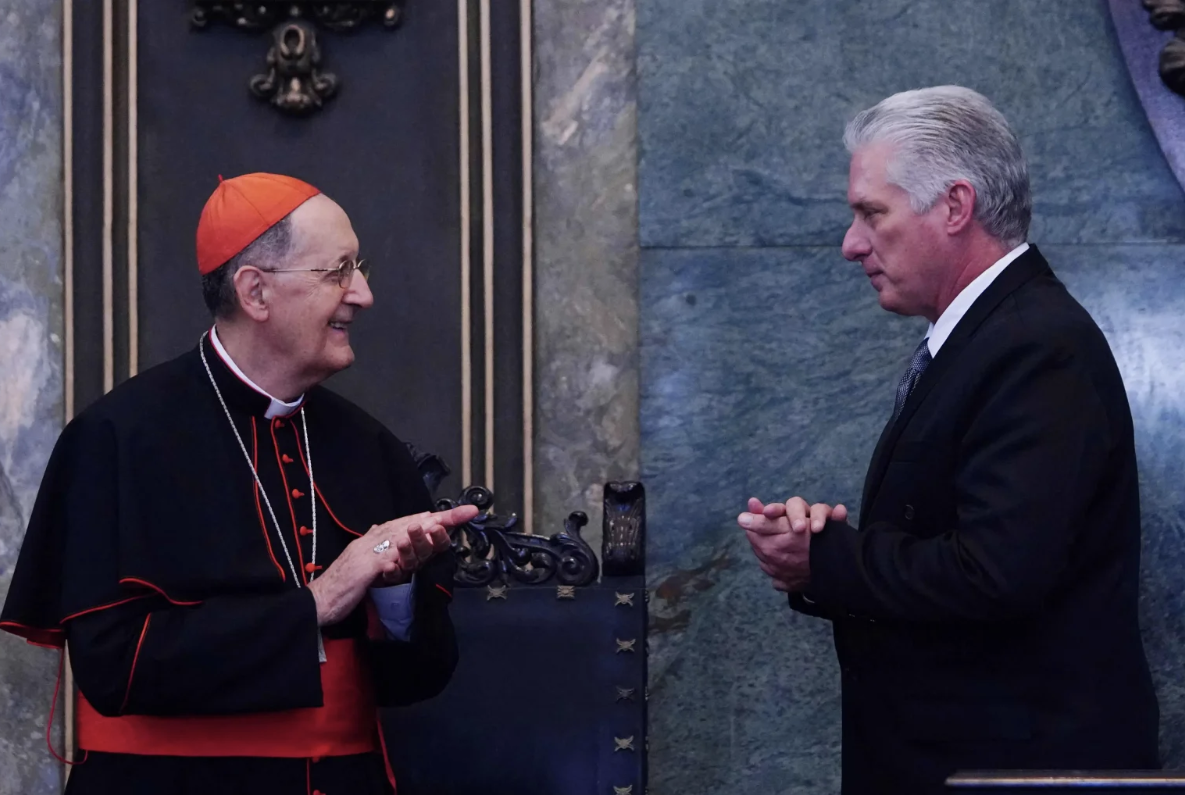 "You can always count on the Americans to do the right thing after they have tried everything else," goes an oft-cited quote attributed to Winston Churchill (though there's no proof he actually said it). In the case of Cuba's revolutionary leaders, one may sometimes find them doing the right thing, but you can bet the farm they will first exhaust every other conceivable option.

The famous quote comes to mind when thinking of how long it is taking Havana to move toward improving relations with the United States during the remaining two years of President Biden's first, and possibly only, term. Since May of last year, Biden has reopened commercial flights and formal remittance channels, and restaffed the US embassy in Havana, all previously shuttered by his predecessor. Meanwhile, Cuban officials have renewed cooperation on migration and law enforcement matters with their US counterparts. However, Cuban policymakers have dragged their feet on green-lighting basic economic measures that would not only help shore up their cratering economy, but could redefine trade and commercial ties with the United States (and vitally, with the Cuban American diaspora), such as decentralizing its electric utilities and agricultural sectors, or publishing clear rules for direct foreign investment in the island's private sector.

Throughout the winter, signals trickled in that Cuban officials were engaged in talks with both Biden officials and the Vatican over the largest, present-day obstacle to better relations: the fate of more than 700 Cuban protesters imprisoned (with unconscionably high sentences) after participating in the street protests of July 11, 2021. It is expected that Biden will respond to their release, in part, by removing Cuba from the State Sponsors of Terrorism list.
Both sides will balk at any suggestion of a quid-pro-quo, but that's the sense "en la calle" of how things are likely to pan out. With the rest of the world on fire, the Biden White House is simply not focused on Cuba. Havana must do something that plays to Biden's interests to garner his attention and action.

Now it seems Cuban leaders are courting the attention of the Oval Office, albeit in a far less constructive way. Earlier this month, Vladimir Putin's top national security and oil lieutenants were welcomed in Havana by Raúl Castro himself, in the latest sign that Cuban leaders have prioritized the (re)bolstering of relations with the most sanctioned country on the planet over the pursuit of a new détente with the United States. What the government in Havana is hedging against, no one is exactly sure. Beyond limited oil shipments, Putin's ability to excavate Cuba from its economic and energy abyss is distressingly scant. But this suggests Cuban leaders remain unsure of how to balance their relationships with clashing great powers and are once again seeking solace in the old playbook while further delaying hard, inevitable decisions. All at the expense of any sort of appealing future for their country.

We cover this and more in our latest newsletter.
(Photo credit: Reuters)
VIEW FULL NEWSLETTER