March 15, 2021
María Lucía Expósito
Cryptocurrencies in Cuba: What About Their Legal Status?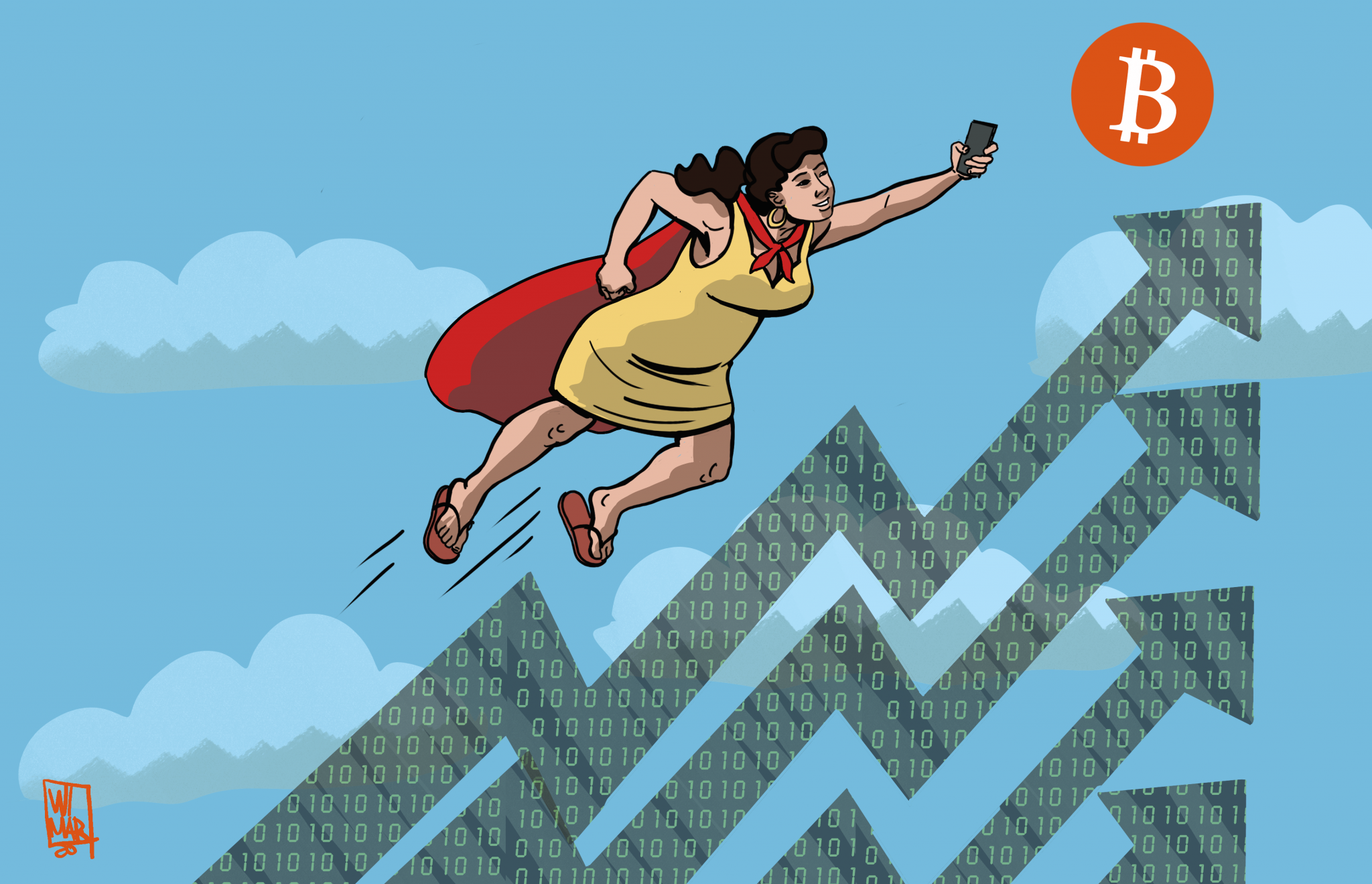 In the last five years, Cuba has strengthened its presence in the world of cryptocurrencies. Although we arrived a little late to the party, there is already talk, like any fashionable topic, of electronic currencies, wallets, and exchanges in Cuba.
While the country gradually learns to navigate in a digital jungle and Cuban Internet users look to embrace the long-awaited phases of electronic commerce, cryptocurrency exchanges have achieved a leading role within the community. Chats, profiles on social networks, Telegram and WhatsApp groups, as well as other virtual communication channels connect thousands of Cuban users who trade and interact every day.
According to the specialists at Arca Economic Analysis, the subject has aroused interest, particularly in entrepreneurs under the age of 35, because the entry barriers are low. One does not need large amounts of capital to enter and explore the advantages of the market. This phenomenon coincides with the average age of Cuban investors. However, many people worry about the absence of a regulatory framework.
Cryptocurrencies: How Legal Are They?
From a global point of view, due to their decentralized nature, cryptocurrencies are not issued, supported, or controlled by bodies such as governments, companies, or banks. Most of the cryptocurrencies are controlled entirely by their own computer system and users. For this reason, there is no global consensus on how to implement a legal, regulatory framework.
As of 2017, the country has evaluated different ways of making the use of cryptocurrencies legal from an institutional standpoint, given that there are no current laws that deal with the usage of cryptocurrencies. Current regulations do not prohibit them either. A note published on the Cuba Debate website at the beginning of 2019 corroborates this and cites a consultation with officials from the Ministry of Communications, where they clarify that there is no decree nor resolution that regulates the use of cryptocurrencies. In the same report, authorities from the Central Bank of Cuba, along with the Institute of Cryptography in the Mathematics and Computation department at the University of Havana, declared that a regulatory framework was being defined in order to legislate the currency.
In a dialogue with Miguel Katrib, a Doctor of Mathematics and Computing and a professor at the University of Havana, Cuba Debate reported that both the academic and institutional environments "are calling for knowledgeable jurists around these topics. There have been conversations with the Cuban Law and Informatics Society of the Cuban Union of Jurists to initiate this."
This Cuban breaking of the ice was, in addition, one of the proposals put forward by Katrib during the second International Cyber Society Congress in 2019. It would have had its own conference at the Informatics 2020 event had it been held.
Like its Latin American counterparts, Cuba represents fertile ground for issuers of digital assets, given that investors see many advantages including: a low financial threshold, a gigantic informal sector, and many citizens that depend on remittances but lack bank accounts.
But even amid this regulatory uncertainty, just four months ago the first P2P Bitcoin[1] exchange was launched in Cuba. As a Cointelegraph notes, Italian-Cuban businessman Mario Mazzola developed and deployed this first peer-to-peer exchange in Cuba. The developer adds that through the Qbita[2] app you can buy, sell, use, and store Bitcoins easily and safely.
Looking Towards the Future
The research firm Chainalysis reported thefts in different types of scams that amounted to more than 4 million dollars stolen in cryptocurrencies in 2019, a fact to take into account given the number of networks that move assets. Cuba already has, though at a quasi-primitive level, online spaces for exchanging assets (buying/selling) and remittances through cryptos such as the DonBix page, from the Cuban advertising group High Vista, and the Bitremesas site.
The usage and purposes, both present and future, regarding the migration and reception of cryptocurrencies within Cuba can be as varied as the interest of the users that inhabit the network today. There is also the issue of security that will or will not exist in this exchange process. The first steps are being taken from remittance agencies to normal buying and selling. The crypto table on an island that is transforming its monetary routines and updating its currency traffic models (though not as fast as it is claiming to evolve) will be served as a cold dish. How to digest it will depend on the investor.
María Lucía Expósito is a paper journalist and poet. She writes about technology, film, literature, and other good herbs. She is a photographer without manuals. She investigates issues about social and environmental journalism. She lives in Havana.

Illustration by Wimar Verdecia Fuentes. Find him on twitter @FuentesWimar

---
[1] Musharraf, M. (2020) Cuba's first P2P Bitcoin exchange launches amid regulatory uncertainty
[2] A non-custodial, decentralized, and P2P (peer to peer) that ensures perfectly legal buying and selling. It works without a VPN in all countries. It is supported by its Own Full Node Bitcoin.
BACK TO NUEVOS ESPACIOS