June 28, 2022
Laura Vargas
"This App is Not Available in Your Country." A Brief Guide for Cuban Entrepreneurs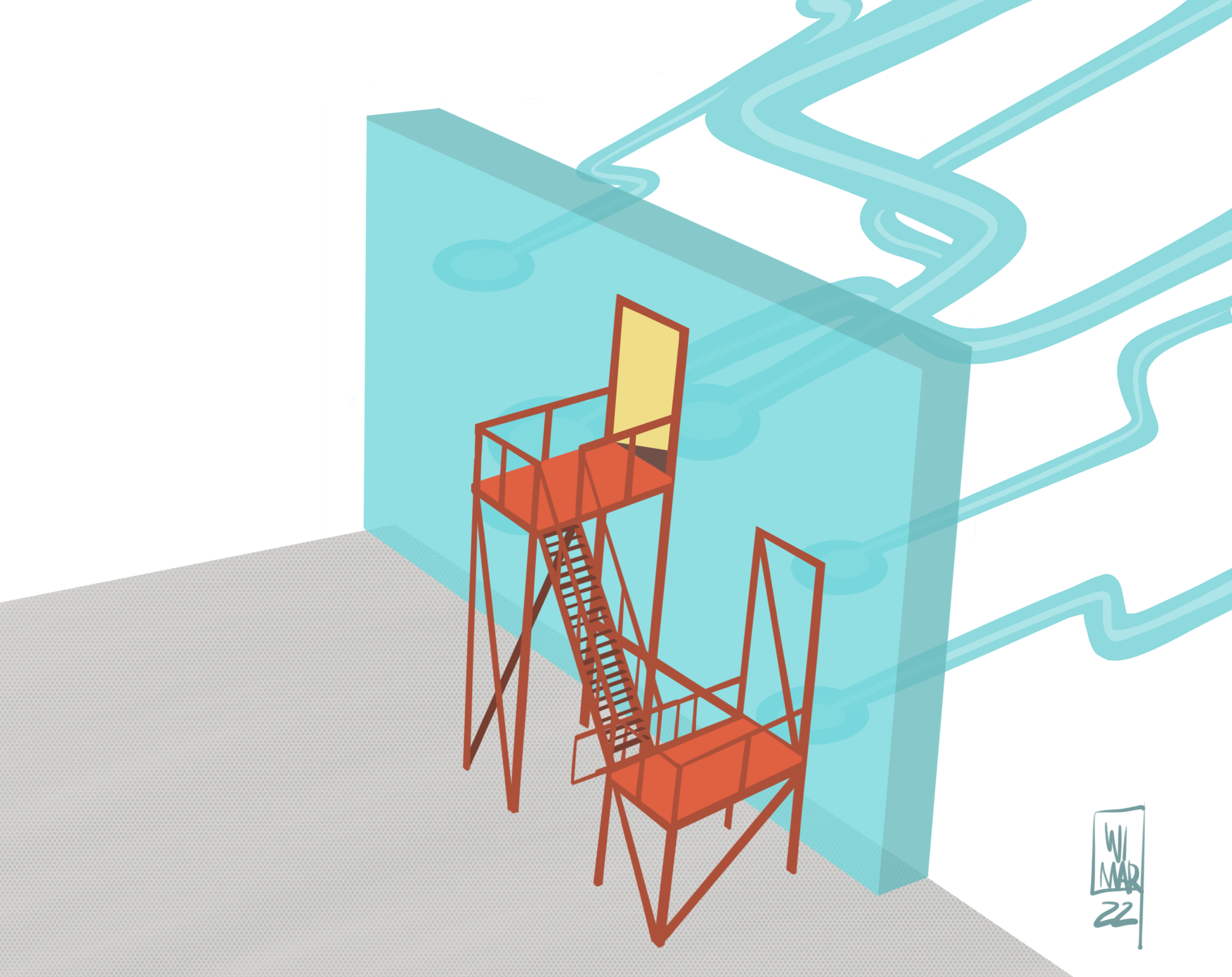 Cubans who live on the island frequently come across messages like the one that titles this article. For many, it is not a problem, having already resigned themselves to living with endless restrictions, including virtual ones. But, what happens when entrepreneurs in Cuba need "unavailable applications"?
There are numerous mobile and web applications (or "apps") that facilitate the work of entrepreneurs—social networks, agenda organizers, videoconferencing platforms, newsletters, sending files, etc.—ensuring that our life, when it comes to entrepreneurship, is as organized and automated as possible. Technology has come to make our work and day-to-day life easier, but not everything is beneficial, especially when you live in Cuba. Next, we will show you some tools that cannot be used fully in Cuba due to restricted accessibility. And, of course, some tips and variants, to avoid us perishing from frustration.
INSTAGRAM
Social networks work as advertising platforms for those who want to publicize their work in all kinds of ventures.
According to the Statcounter online statistics tool, Facebook occupied 84.39% of Cubans' time on social networks in March 2022. The rest was mostly divided between Pinterest, Youtube, Twitter, Instagram, and Tumblr. Although Facebook is the dominant social network in Cuban cyberspace, Instagram has been particularly embraced by entrepreneurs, perhaps because its content is much more graphic and less informative. But Cubans cannot easily obtain all the benefits that Instagram has to offer.
Instagram, like many platforms, has several restricted features, including access to Reels, videos of up to 60 seconds that you can edit and customize. Music is also not available if you have not activated a VPN (Virtual Private Network) for a while. Instagram music is fed directly from Spotify, a site that is also restricted in Cuba. Also, monetization is limited as pay channels (shocker) are restricted too! The same happens with sales platforms, which prevents being able to anchor online stores to the app.
Even so, we always try to find alternative ways to access these services. Bans can be "dodged" by preventing Instagram from discovering your location. For this, many uninstall the app, activate a VPN, download the app again and use it for a while with the VPN. If this does not work, there are other options, such as asking a family member or friend who lives abroad to access your account for a few days—like, comment, see stories, etc. Then the app must be used with VPN. These methods take a lot of patience because it may take several days to activate the Reels and access to the music. There's still the chance that even after all of that, these features won't be accessible, or that after a while they become inaccessible because the app has detected your location.
There is also the option of using the Instander app, only available for Android. It is an unofficial Instagram modification tool that adds most of the default features, including browsing and creating Reels. Other features Instander features allows you to download photos and videos from the app itself and decide whether the videos autoplay or not.
ZOOM
Virtual meetings are trending. Since the appearance of COVID-19 and the establishment of isolation measures, many entrepreneurs have opted for virtual meetings, even in this stage of our "new normality." Teleworking has shown that, on many occasions, physical presence is not necessary. One of the most used tools worldwide for this purpose is Zoom.
In its free version, it allows you up to 100 participants for each meeting with a duration of 40 minutes, in addition to being able to record and schedule the meetings.
From Cuba, Zoom can only be used if you activate a VPN. Free VPNs—used by most Cubans on the island—generally slow down the connection speed, which prevents you from taking advantage of all the app's features. Other options that do not require a VPN or are not restricted in Cuba are Google Meets, which can be used on the island since 2020 and, like Zoom, allows up to 100 participants. Additionally, it allows you link it to your Gmail and schedule meetings in Google Calendar − The beloved Google universe! – for which you only need an account.
Not all account features, such as Google Business or GSuite, are available for Cuba, so you will not be able to record the meeting if you only have a personal account.
MAILCHIMP
Mailchimp helped Cubans manage and automate sending emails, newsletters, and product promotions without any restrictions, but for approximately 2 years the use of the VPN has been necessary to access this app. Recently this platform restricted its own accessibility in Cuba to comply with embargo sanctions.
Several independent media outlets had to do without its services, although their accounts were finally restored. As a result, it became clear that the companies associated with this service must reside outside of Cuba.Today, MailChimp (with VPN) or the alternative Wigzo are still used. The latter provides ingenious marketing and personalization solutions, with a focus on understanding, engaging, and growing a consumer base through effective email campaigns.
With Wigzo's email marketing automation, you can personalize your message for consumer data, campaign engagement, and purchase behavior. Unlike other marketing platforms, Wigzo allows you to include multiple channels in the same automation workflow: email, push notification, SMS, and many more.
WETRANSFER
Like the rest of the tools mentioned, WeTransfer—which does not require registration and allows you to send an unlimited number of files up to 2 GB for free—is also restricted for Cuba as of June 2021. Although it can be used with a VPN, its function of sharing large files is limited, since, as we mentioned before, free VPNs slow down connection speed.
Two variants that Cubans have adopted are DropBox and Google Drive. With these tools you can work collaboratively, as a team, from a distance, in an orderly, strategic, and safe way. The first allows you 10 GB of free space and the second offers 15 GB. To access both, you must first create an account, in the case of Google Drive, your Google account is enough.
Although these alternatives solve our problems when it comes to sharing large files, nothing compares to our longing for WeTransfer.
TRELLO
To help in the planning of startup operations, there are some tools that facilitate task management, activity monitoring, and even communication between work teams. Trello can be summed up in a single task: to provide a tool for organizing information. The platform is optimized to make the tasks of work teams easier.
Through an interactive interface, users can access organized information about a project, a work plan, or a goal to be met. Its main functionalities include facilitating organization and information through visual resources, managing small and large tasks, creative resources such as brainstorming tools, assisting in specifying objectives and executing work plans, progress tracking, and allowing access to work plans for different users.
But back to reality, none of these benefits are available in Cuba without the use of a VPN. Until a while ago, Asana was used as an alternative, another one that currently integrates the endless list of blocked tools. In this particular case, the use of the VPN does not affect us, beyond slowing down the connection, but a strong connection isn't really necessary for this application, so we can continue using it.
We could go on listing necessary and functional tools for the organization and communication management of an organization, but the list is long and time is short. When they tell you that entrepreneurship is just a matter of proposing it, add that it is also looking for alternatives and above all, putting a lot of effort into it.
---
Laura Vargas graduated in Management and Preservation of Cultural Heritage at the San Gerónimo School in Havana. She currently works as a specialist in the Patrimonial Assets Subdirectorate of the Office of the City Historian and as Commercial Manager of the El Toque Magazine. Community manager by vocation, she has worked for Cuban enterprises such as Revista Garbos and the Solaris brand. She is a feminist and activist for the rights of the LGBTIQ + community.
Illustration byWimar Verdecia Fuentes. Find him on twitter @FuentesWimar
BACK TO NUEVOS ESPACIOS